MeasureOD® V3.0 added the capability of supporting a Tower Light/Alarm System which is produced by RT Automation.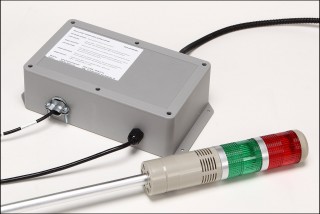 When product being manufactured meets product specifications the GREEN LED light is illuminated
When product being manufactured does NOT meet product specifications the RED LED light is illuminated.
The Buzzer sounds for approximately two seconds on a transition from BAD to GOOD. This feature may be disabled at the User level.