The MeasureOD® System is the software platform that provides tools and information for every User of the data generated by your Laser or Optical Micrometer hardware systems. The SOFTWARE provides the following features:
Provides a uniform User Interface regardless of the connecting measurement hardware
Time Domain Graphical results of the measurements (Global and Local)
Real time Statistical Analysis of the Measurements (Global and Local)
Exporting of the measurements to Microsoft Excel in a "Ready to Print Format"
Directly supports RT Automation Tower Light System. Just plug it in and the software will automatically recognize that it is connected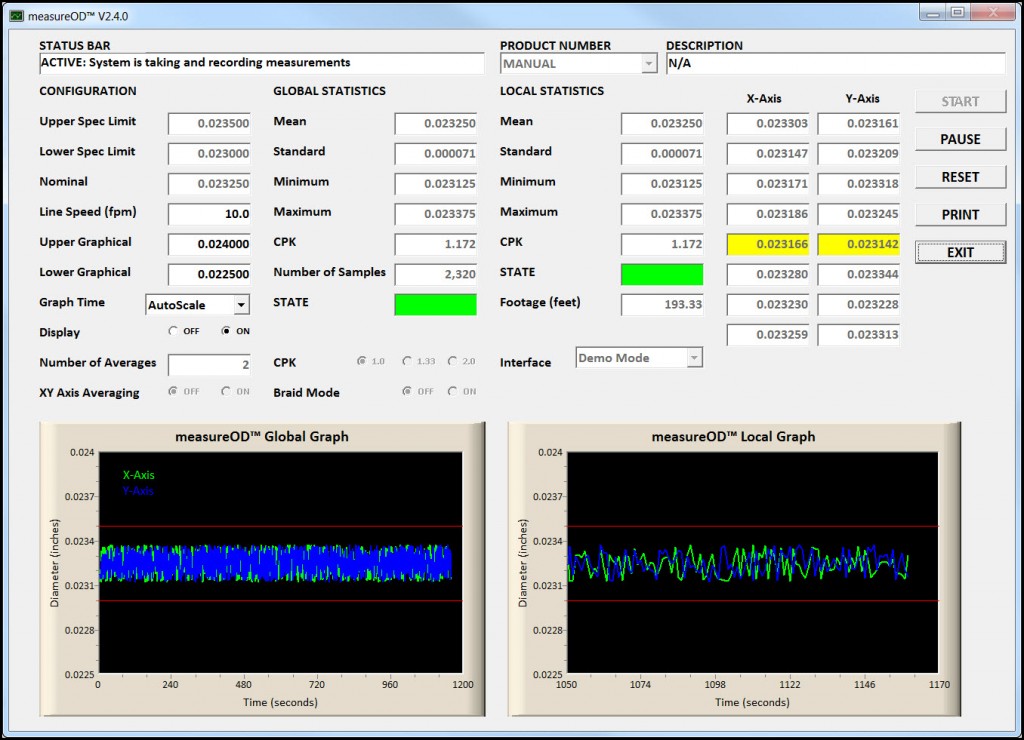 The  MeasureOD® System offers support (currently) for the following hardware systems:
Keyence LS7601 and LS9501 Series Controllers and Connected Optical Measurement Systems
Zumbach ODAC 18XY and/or ODAC 13TRIO  with a Serial Cable connected from your Windows-based personal computer to the Zumbach Laser Micrometer Serial Port. We adhere to the Zumbach HOST Protocol Version D16S00.
LaserLinc TotalVu System
Any system that is capable of exporting a 0-5/0-10 VDC analog voltage that is proportional to tubing OD
We offer (at no charge) to update the MeasureOD® System to provide inherent support with your current Laser Micrometer hardware system. We will also install the software on your measurement computer if you send the computer and applicable Laser Micrometer hardware to us at no additional charge.