The measureOD® System is the software platform that provides tools and information for every User of the data generated by your Laser Micrometer hardware systems.
Operators can access exactly what they need to operate the line efficiently
Engineers get the monitoring, control, and reporting that they need to document quality and improve the process
Licensed end users of the software get all software updates and incremental improvements to the software on a "no charge" basis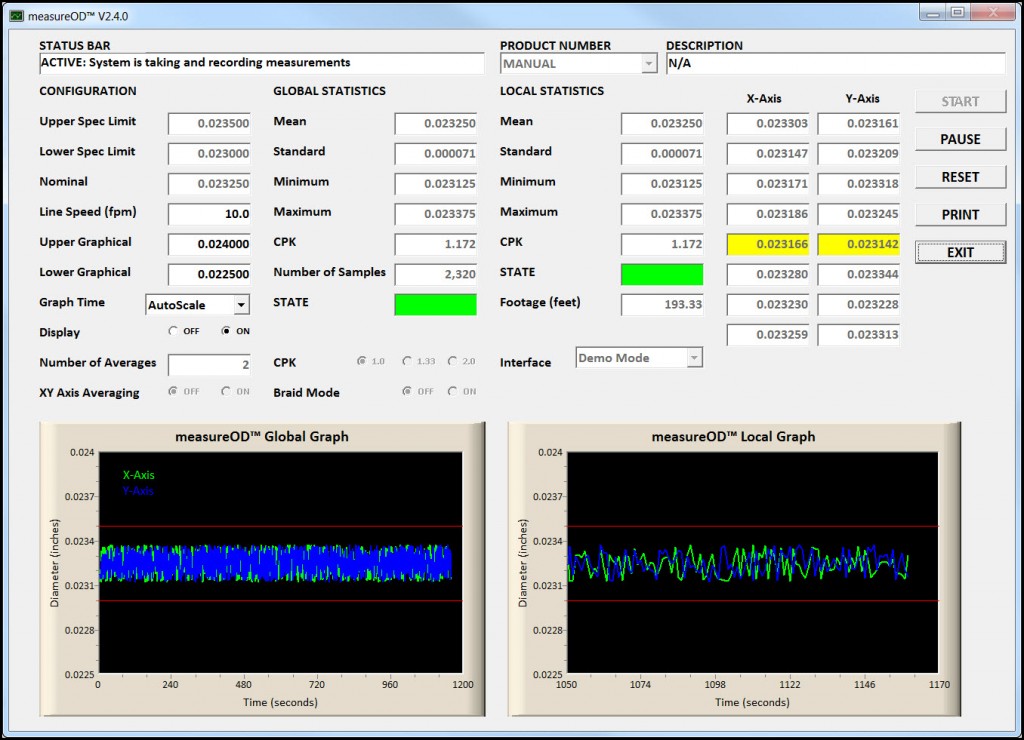 The  measureOD® System offers support (currently) for the following hardware systems:
LaserLinc TotalVu System
Zumbach Laser Micrometer (ODAC 18XY-DP or ODAC 18XY-RS)  with a Serial Cable connected from your Windows based personal computer to Serial Port 1 on the Zumbach Laser Micrometer.
Any system that is capable of exporting a 0-5 VDC analog voltage that is proportional to tubing OD
We offer (at no charge) to update the measureOD® System to provide inherent support with your current Laser Micrometer hardware system. We will also install the software into your measurement computer if you send the computer and applicable Laser Micrometer hardware to us at no additional charge.